My newest non-fiction book, Seasons on Matheson Brook: A Journey to Self Through Exploring Nature, is set in my home province of Nova Scotia, Canada, and includes sixteen of my pen-and-ink drawings.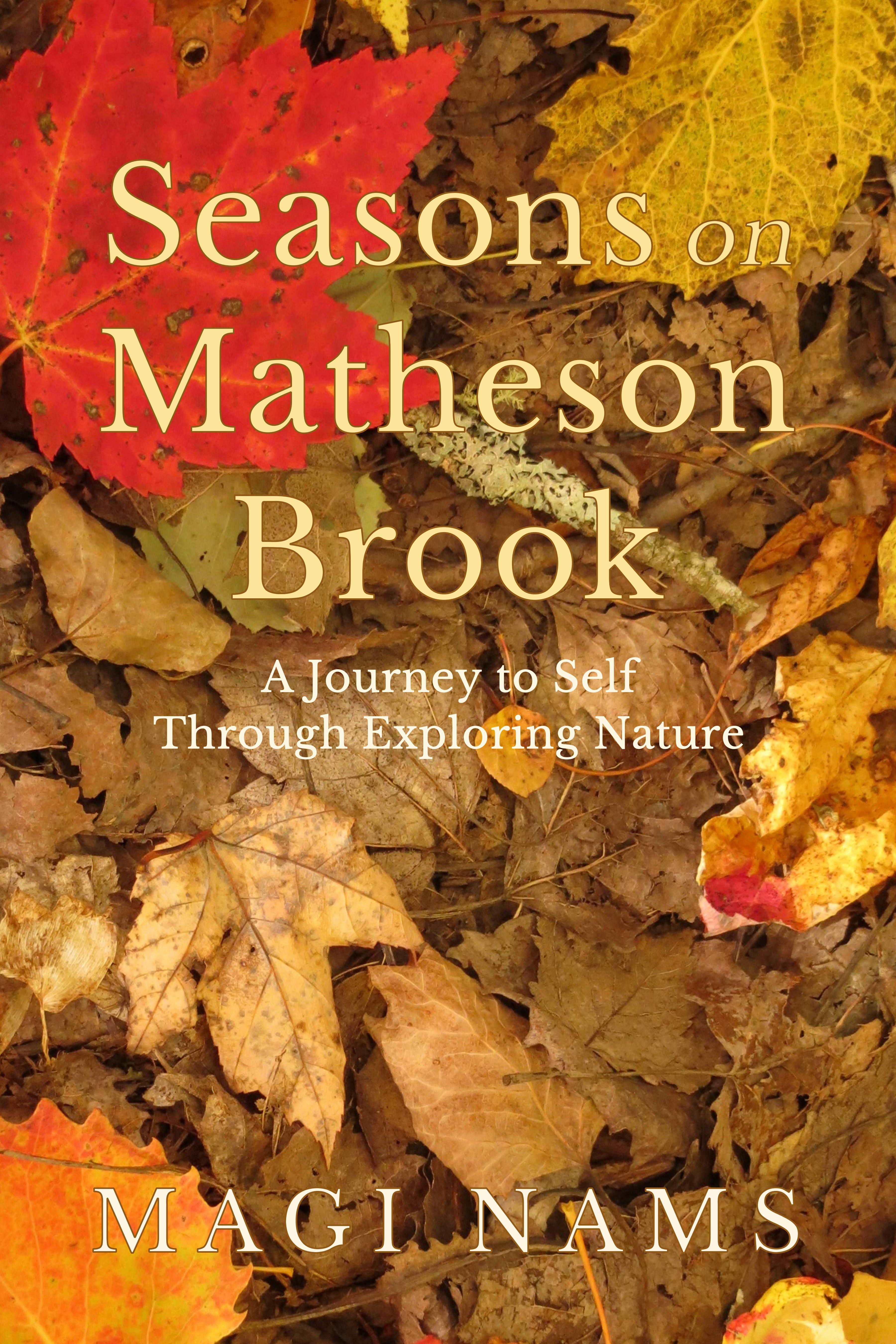 Overview:
In the spring of 1997, I was a harried homeschooling mother and part-time writer living in northern Nova Scotia. My training in zoology and botany seemed a lifetime ago, and I craved time to explore the natural world on my doorstep. My husband's offer to teach our boys one morning a week opened a door to freedom, and I joyfully hastened through it.

So began a year of intense observation and reflection during which I beheld natural wonders I'd never seen before and revelled in sights I saw every day. My senses opened to nature in a way they never had before, granting me a vivid appreciation for God's gift of this amazing world. Through frustration, joy, and sorrow, I scribbled notes in little notebooks while I walked, and memorized details and images while I ran. Driven to write, I drafted a rough manuscript that chronicled my explorations, reflections, and revelations. Throughout it, I sought to paint vivid images of the world around me, a world filled with intriguing and sometimes shocking natural phenomena.
In 2021, a time of anxiety and limited social interaction due to the COVID-19 pandemic, I dusted off my old journal with a view to diving deeper and with greater intimacy into how nature had sustained me during my search for self-identity twenty-four years ago. Seasons on Matheson Brook is my journey to self through exploring nature, and it's my love song for the earth, rural life, and family.
This book is illustrated with sixteen pointillistic pen-and-ink drawings, most completed during my year of journaling. My hope is that Seasons on Matheson Brook, through word and art, will encourage others to embrace the wonders of the world we live in and, in doing so, find peace and joy.
What readers say about Seasons on Matheson Brook:
★★★★★ "Second Nature – If you're stuck indoors due to Covid (or fear of Covid) and can't get out and enjoy the big, beautiful world, this book is the next best thing. Like Thoreau, Nams takes a small territory and explores it thoroughly in all seasons. But not to worry; it doesn't feel at all claustrophobic, because she gives us plenty of flashbacks to other times and other places in which she developed her biophilia—her love of all living things (plus a lot of non-living ones).  Like nature itself, the book is so full of all manner of things that it's best read in small doses (if you can limit yourself). Nams is by turns scientific, philosophical, and poetic—often all on the same page. There's nothing stodgy or academic about the prose, though; it's as crisp and colorful as autumn leaves and as tempting to dive into. She livens things up even more with her delightful, accomplished pen-and-ink drawings; I only wish there had been twice as many." – Gary Blackwood, Amazon
★★★★★  "Embellished with the author's own pen-and-ink drawings, this is no dry scientific treatise but a lively and honest journey through both the beauty and harsh reality of nature. Nams writes with the assurance of her strong background in biology, a child-like wonder, and the professional ability of a seasoned author. The reader is right there whether Nams slogs through mud, harvests her garden, examines a crushed slug on the road, extols the magnificence of maple in its autumn red, or lays bare her own worries and fears." – M. E. Graham, Goodreads

Paperback available at:  Amazon
Ebook available at: Amazon  Apple  Kobo  Barnes & Noble  Vivlio  Tolino

Click here to read an excerpt