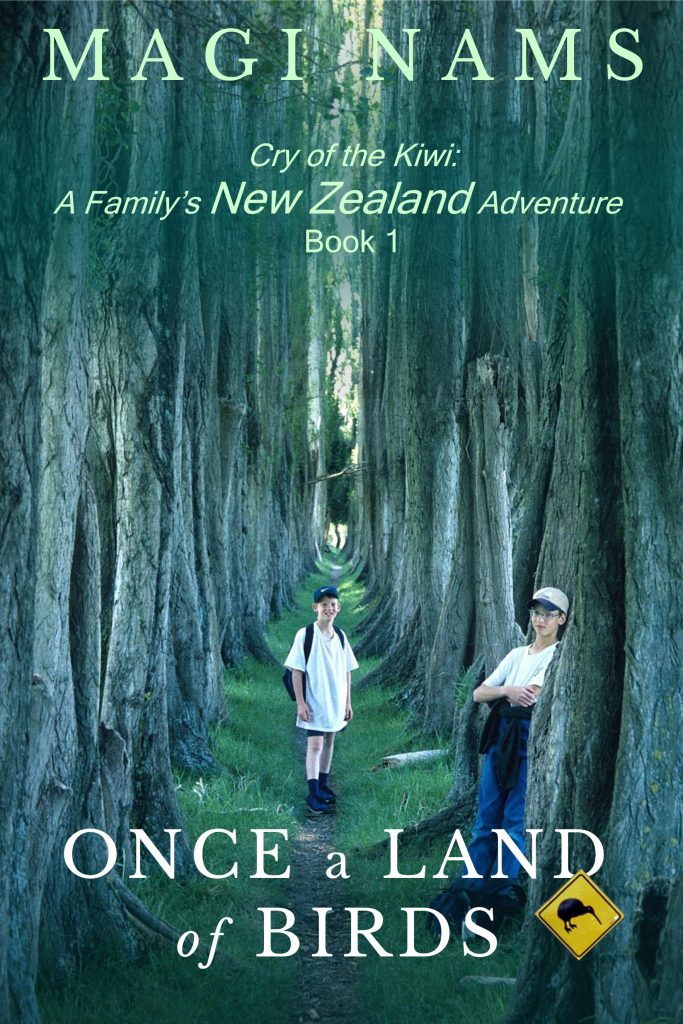 ONCE A LAND OF BIRDS – Cry of the Kiwi: A Family's New Zealand Adventure, Book 1

Print ISBN 9780993776700
E-book ISBN 9780993776731
One family's dream of a glorious trip far away comes true when they jet to New Zealand. Surrounded by South Island's spectacular landscapes, the foursome dives into all things Kiwi and embarks on the thrilling adventure of a lifetime.
With insight and vivid imagery, Magi Nams paints a compelling picture of New Zealand's stunning landscapes and the ups and downs her family experiences during the first four months of a sojourn in one of the most beautiful countries on earth.
Keen to explore, the Nams — Vilis, Magi, Dainis, and Jānis — scramble up dormant volcanoes, hike among giant trees, tramp over windswept hills, watch penguins swim ashore, ride horses in a glacier-carved valley, and slide into a deep gully to find native palm trees in a rich coastal forest. Vilis begins his ten-month research stint aimed at helping to rid New Zealand of stoats — public enemy number one of New Zealand's birds — and the family stumbles culturally time and again while learning to find their feet in a foreign country. As part of homeschooling, Magi and the boys share a magical moment with black swans and delve into the history of this "land of birds" and its settlement by Māori and Europeans, all the while striving to overcome a danger inherent in homeschooling far from home — loneliness.
Buy in print:

Amazon

*Note that print cover is not yet updated.

Read about the writing and publishing of Once a Land of Birds