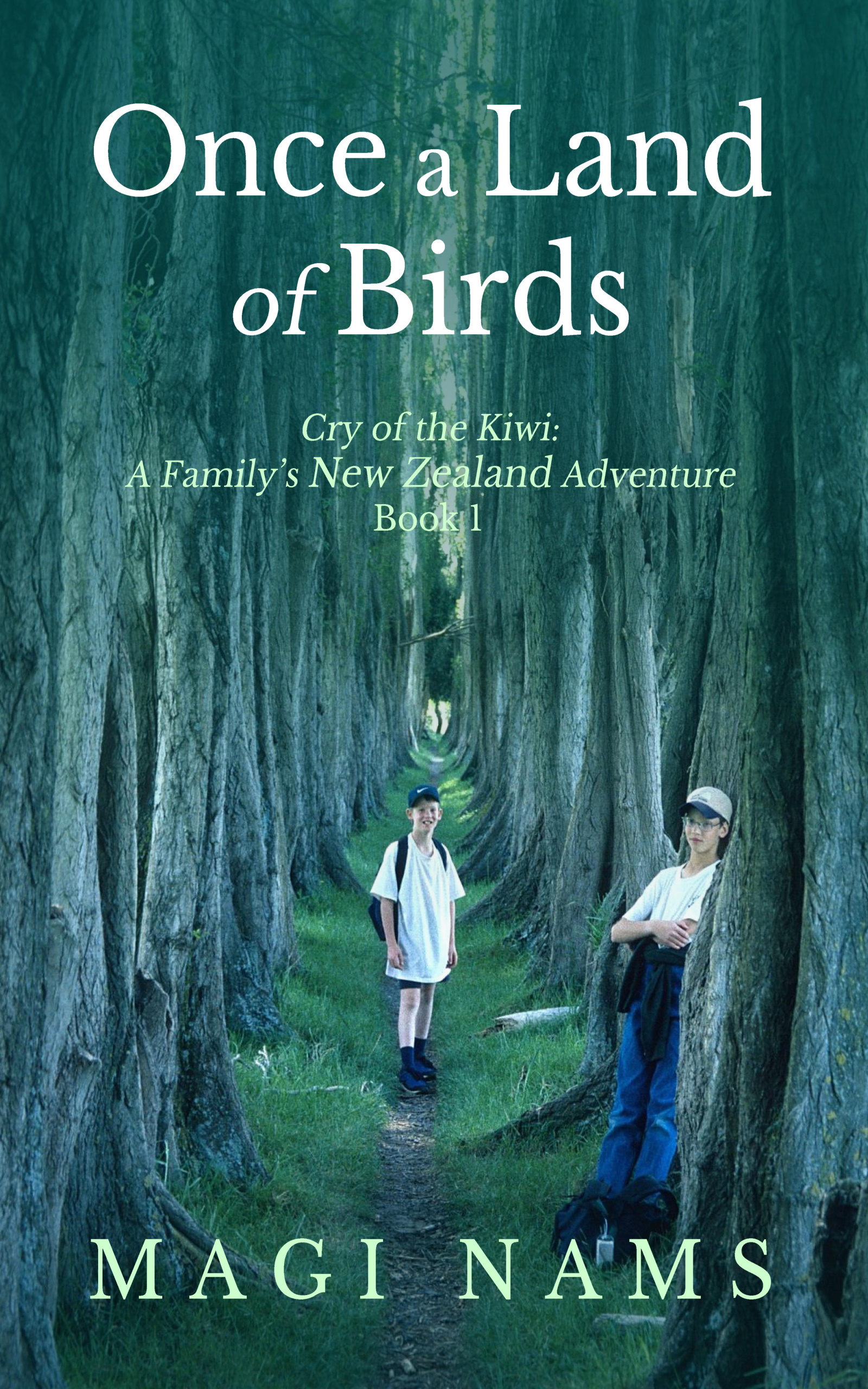 ONCE A LAND OF BIRDS – Cry of the Kiwi: A Family's New Zealand Adventure, Book 1

An evocative and compelling true-life family travel adventure
Heartwarming, adventurous, and entertaining, this is the story of a Canadian family whose once-in-a-lifetime New Zealand sojourn opened their eyes to the world and helped shape who they are.
In 2000 Magi Nams was a harried home schooling mother who yearned for a big travel adventure, a glorious trip somewhere far away where she could walk beneath the canopies of unknown trees and identify exotic birds. And where she and her family could spend months exploring an intriguing foreign culture. Would the dream ever come true? She had one hope… her ecologist husband was a weasel expert, and New Zealand had a lot of weasels to get rid of.
Told with grace and style, alive with insight and intriguing facts, Once a Land of Birds captures the joys and challenges, struggles and awakenings experienced by two parents and two kids as they hit the ground running and find their feet in a land of volcanoes, giant trees, mammalian pests, and endangered flightless birds. On New Zealand's spectacular South Island, Magi and her family scramble through tangled bush, hike over windswept hills, and dive head and heart into Kiwi life. Throughout it all they develop a growing understanding of and affection for New Zealand's maverick persona and its beleaguered, long-isolated native flora and fauna.
Once a Land of Birds is the first book of Magi Nams' Cry of the Kiwi: A Family's New Zealand Adventure series.
Buy in print:

Amazon



Read about the writing and publishing of Once a Land of Birds